Organic Styrian Raw Pumpkin Seeds
Sale price Price $6.90 Regular price
Raw, Ulli's organic Styrian pumpkin seeds are locally-sourced from New York's Finger Lakes Region. 
Pumpkin Seeds, A Superfood!!!
Delicious and nutty! Great for bladder health!
Raw they are full of 
80% PUFA (poly unsaturated fatty acids, Omega 3 & Omega 6) which cannot be produced by the human body. Thus needs to be part of our diet.
Vitamins: Vitamin E (Tocopherol, a major lipophilic antioxidant), Vitamin A
Minerals: Potassium, Magnesium, Calcium, Sodium, Iodine
Phytosterols: Beta-Sistosterol lowers Cholesterol
Phenolic compounds: antioxidants, estrogenic or anti-estrogenic effects, in the raw seeds also the lignin secoisolariciresinol (shows anti-tumor activity in the early promotion stage of tumorigenesis
Please read our Nutritional Studies page with all our scientific research papers attached:
How to enjoy them:
We eat them mainly raw as a snack, make pumpkin pesto out of it, drizzle it over our squash soup, risottos, add it to any the of green/grain/noodle salad, use it as a yoghurt or ice cream topping, use it ground in baking as flour substitute. 
Customer Reviews
100
reviewers would recommend this product
Write a Review
01/23/2023
Manana A.

United States
I recommend this product
Great pumpkin seeds and oil!
Great experience and fast delivery. The best pumpkin oil on the market so far. Good luck!!!
02/09/2023
Ulli's Oil Mill
Thank you for your review and your continuous support! Enjoy! Ulli
12/10/2022
steve s.

United States
I recommend this product
fantastic pumpkin seeds!
the pumpkin seeds i just received from ulli's mill are the very best i've ever eaten. eaten right from the bag, they taste as fresh as if they've just been harvested, and i am so glad to be able to support what seems like a heartfelt venture. these seeds are not papitas, but from the kind of pumpkin that has a thinner exterior and from what i understand, higher nutritional value. a great tasting product that is packed with nutrients. highly recommend!
01/21/2023
Ulli's Oil Mill
Thank you Steve! So great to hear you love our pumpkin seeds. Hope 2023 started well for you! Stay healthy and enjoy life to the fullest, Ulli
12/09/2022
Andrea C.

United States
I recommend this product
Excellent flavor
I added it to a favorite Brussel sprouts dish and the added flavor is so nutty and appealing.
01/21/2023
Ulli's Oil Mill
Thank you for your review. Maybe you want to try scrambled eggs with pumpkin seed oil (instead of butter or oil, just add our pumpkin seed oil in a low heated non-stick pan and continuously stir the mixed eggs until they are creamy. Another idea is, Vanille ice cream With strawberries and our pumpkin seed oil on top. Enjoy! All the best for 2023! Ulli
10/23/2022
Anonymous

United States
I recommend this product
Quality
Best pumpkin seeds and grown in the USA. The bottom seam of the bag (an inch) had ripped and I lost a few seeds when I raised it out of the box. Other than that, the 3lb bag is delicious.
11/10/2022
Ulli's Oil Mill
Great to hear you love our pumpkin seeds. Sorry the bottom seam broke and you lost a few seeds. Traceablility and knowing that your pumpkin seeds are grown organically and locally without heavy metals and pesticides is key.
05/27/2022
Anonymous

United States
I recommend this product
Tasty healthy snack
My husband and I like it a lot. I bought first time from this company and very pleased with the good quality and nice taste of these seeds. Will defenetly buy them again.
05/26/2022
Chad N.

United States
I recommend this product
Organic pumpkin seeds
Thanks Ulli for making these seeds available. I began using pumpkin seeds or "pepitas" for making Mexican mole and other recipes. After learning how nutritious they are, we started using them to garnish our oatmeal along with blueberries and walnuts in the morning for a nutritious breakfast. I also began looking around for more local sources after noticing our store bought pumpkin seeds come from China. These seeds taste fresh and crispy and a delight to snack on after work. Hopefully, I'll try out some of my Mexican recipes soon. We're on our second bag. Thanks again.
06/13/2022
Ulli's Oil Mill
Thank you Chad! You might also enjoy our pumpkin oil to drizzle over your salads/Vegetabkes and pumpkin protein for your oatmeal/breakfast dishes.
04/30/2022
Anonymous

United States
I recommend this product
PUMPKIN SEEDS FROM HEAVEN
After reading the New York Times article on lead poisoned soil in China and learning that 75 percent of the seeds sold in the United States are imported from China, because of cheap labor for hulling the seeds that keeps the price low. I decided to do the research on American companies that harvest the pumpkin seeds in the United States and Ulli's Oil Mill was revealed. I took a big leap of faith and purchased the 3 pound bag of Raw Organic Pumpkin Seeds. The seeds arrived in 3 days and I couldn't wait to open the box. 2 minutes later I was eating the first seed, then the next. These seeds are bursting with flavor and chewiness. The seeds are big, black and full of flavor. Of course they are more expensive than the poisoned lead base pumpkin seeds that are harvested in China and sold in the United States but my life and my health is worth every penny. I am now a forever customer. Thank you.
06/13/2022
Ulli's Oil Mill
Thank you so much for your great review!! Nice to know you are understanding what I am trying to do: work with local farmers to build up a local oilseed culture, enriching our biodiversity, supporting bees and build up soil health. Seeds without pesticides and heavy metals. Nothing but freshest, purest taste. We look forward to your regular orders! Thank you, Ulli
04/18/2022
Elena B.

United States
Pumpkin seeds
Amazing taste
08/19/2022
Ulli's Oil Mill
Thank you Elena. First, it is the taste but also no pesticides and no heavy metals which differentiate our locally grown organic pumpkin seeds from other available seeds. Nice to hear you enjoy them!
02/14/2022
Peggy R.

United States
I recommend this product
Very fresh tasting seeds
I used to buy pumpkin seeds from the store that starts with Whole….., but now I'm glad I've found Ulli's. I try to eat a quarter cup on some days and an eight cup on other days. Please drink water when consuming fiber. Some days I go to the bathroom twice and I never did that before. I also enjoy the pumpkin seeds powder and the oil. My tummy is happy.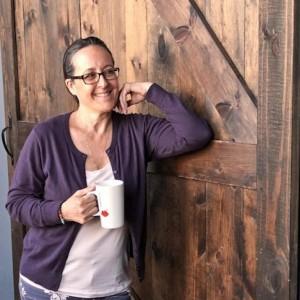 LB
06/07/2021
Lisa B.

United States
2nd purchase and still amazing
This time I purchased more. They are great tasting, not pithy. You can eat them right out of the bag. I have also toasted them with salt.
06/08/2021
Ulli's Oil Mill
This is what I love to hear! Thank you for your review! Enjoy