An Austrian Tradition
After coming to America from Austria in 2011, I wanted to bring the flavors and traditions of my home country with me. Following Austrian tradition, I was inspired to create a sustainable oil-seed culture, connecting local farms in upstate New York to local markets. My organic cold-pressed oils and proteins are the realization of this dream and the fulfillment of values shared by my family, our Austrian culture, our local farmers, and now… you!

From my family to yours,


Customer Reviews
11/06/2021
Shakhina Z.

United States
Will buy again
I like it and used every day. It's so good, clear product.
11/26/2021
Ulli's Oil Mill
Wonderful to hear you use our pumpkin oil daily! What are your favorite recipes / combinations? Best, Ulli
10/24/2021
Damore, S.

United States
I recommend this product
BEST Pumpkin Seed Oil ever!
This oil is truly a gem! I have tried several brands but this one tops them all. Smooth, very rich flavor. Honestly, you can just tell that great care went in to the whole process. I will definitely be purchasing a larger size soon! :) And will be not only trying other products in the line, but will be buying them as Holiday gifts for people!! I only use organic oils, so am just thrilled to find this company!!!
11/26/2021
Ulli's Oil Mill
Dear Damore, So happy to hear you love our pumpkin oil! We agree! They are perfect Holiday Gifts:) Happy holidays! Ulli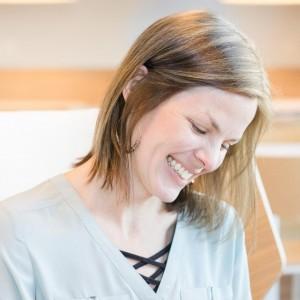 SS
07/07/2021
Sarah S.

United States
Repeat buyer! So good!
I love the pumpkin seed oil. It's excellent on salads and in a variety of dishes. It's my go-to oil when I want something more flavorful than simple olive oil.
07/07/2021
Ulli's Oil Mill
That is nice to hear. Thank you Sarah! There are so many more oils than just olive oil which cannot grow in colder climates. Have a wonderful summer!
06/14/2021
Tamara W.

United States
Lovely pumpkin seed oil
This pumpkin seed oil is fantastic! It has a wonderful flavor! I like the dark amber color, too. Reminds me of Fall, my favorite time of year. It's really good as is if you want to swallow a teaspoonfull for health and/or in your oatmeal. I highly recommend it! -Tamara Wilson
07/07/2021
Ulli's Oil Mill
Good to hear you enjoy our pumpkin seed oil. Maybe you want to try it on vanilla ice-cream. Have a great summer! Ulli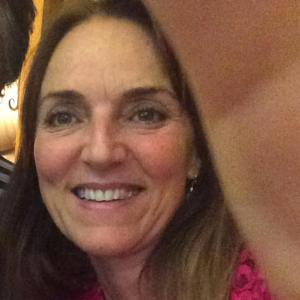 J
06/11/2021
Jane

United States
Exquisite
This is the most exquisitely delicious oil I've ever tasted. Robust and layered with flavor. Not at all like the pumpkin oil I'm accustomed to. I drizzle it on everything: oatmeal, yogurt, steamed vegetables, salad. It's truly magnificent! And it's healthy and healing. So grateful for the time and effort you put into making these small, wonderful batches.
06/11/2021
Ulli's Oil Mill
Thank you, Jane! That is lovely to hear!! Enjoy.
06/07/2021
Civa M.

United States
Austrian Pumpkin Seed Oil
I love it! The taste is amazing!
06/08/2021
Ulli's Oil Mill
That makes me very happy! What is your favorite way to enjoy it? Over salads? or vanillia ice cream? Enjoy!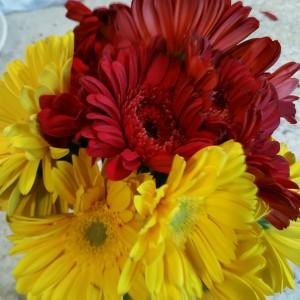 JC
05/30/2021
Jeanette C.

United States
Absolutely delicious
This pumpkin seed oil tastes absolutley delicious. I bought it for health reasons and but apparantly eating it on vanilla ice cream is the best method of delivery! Maybe one day I will try it on some vegetables.
06/08/2021
Ulli's Oil Mill
Thank you so much. So glad you liked your order. We believe in "Food should be delicious and healthy!";) The pumpkin seed oil is actually one of our most versatile. Delicious in so many different recipe applications.
03/16/2021
Manana A.

United States
Pumpkin Oil
It is the best pumpkin oil so far!
06/08/2021
Ulli's Oil Mill
Thank you! We do try our best to make the freshest pumpkin seed oil with the smallest stamp press world-wide.
03/02/2021
Jacinta

United States
So delicious!!!
This pumpkin seed oil is the most delicious oil I have ever tasted. I want to put a splash of it on everything! Thank you for the wonderful quality.
03/03/2021
Ulli's Oil Mill
Thank you for your review! Lovely to know you really enjoy our pumpkin oil and appreciate all the labour which goes into it. All the best, Ulli
02/26/2021
joy f.

United States
great product....Highly recommend
Perfect...aromatic and no signs of acidity