An Austrian Tradition
After coming to America from Austria in 2011, I wanted to bring the flavors and traditions of my home country with me. Following Austrian tradition, I was inspired to create a sustainable oil-seed culture, connecting local farms in upstate New York to local markets. My organic cold-pressed oils and proteins are the realization of this dream and the fulfillment of values shared by my family, our Austrian culture, our local farmers, and now… you!

From my family to yours,


Customer Reviews
100
reviewers would recommend this product
Write a Review
01/25/2023
Brent C.

United States
I recommend this product
Still waiting. No updates from usps
Package never arrived
02/09/2023
Ulli's Oil Mill
Dear Brent, I see your package was delivered January 28th. Unfortunately we need to trust our shipping carriers UPS and USPS. Once we ship your order it is out of our hands. We hope you enjoy your Chili Oil. All the best, Ulli
02/25/2022
Alexander S.

United States
I recommend this product
Best oil in the country
This is definitely the best oil in the country. Cannot get this anywhere else.
03/12/2022
Ulli's Oil Mill
Glad you are enjoying our oils! The Good Food Awards also shares your opinion. https://goodfoodfdn.org/awards/winners/2021/oils/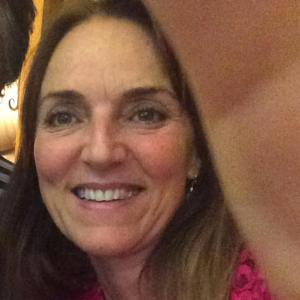 J
06/11/2021
Jane

United States
Addictive
I'm addicted to this oil. I drizzle it over my stir fries and it brings everything to life. After my first taste, I signed up for a subscription (two bottles a month!) and am lost when I run out before the next order arrives! Delicious! Thank you for this gorgeous product!
06/11/2021
Ulli's Oil Mill
Thank you, Jane. So nice to hear you are enjoying our Chili oil so much.
12/21/2020
Alexander S.

United States
This oil is delicious
I have ordered this item several times already. Best spicy oil ever!!
12/18/2020
Sharon

United States
Great oil
I recently received a free sample of this oil from Ulli's Oil Mill. I don't usually make spicy foods. I was once told by a health care provider, Chili peppers actually have a positive medicinal effect on your body in moderation. There have been studies that state they help prevent heart disease, are beneficial for our respiratory system because it helps to clear up congestion, help to improve our stomach's ability to digest foods and have anti-cancer properties etc.... When I tried Ulli's Chili oil I was pleasantly surprised, it wasn't to hot, just the right amount of heat. I put a few drops in my carrot soup, gave it a nice added punch of flavor, really good. And I like that the oil is made from organic sunflower seeds. I think anyone would love this oil even those who normally don't eat spicy foods.
10/26/2020
Stacey S.

United States
great with virtually everything!
Used with Chinese food -- as dip and also as an ingredient; with popcorn, salad dressing, chili, soup, stew, on toast. It's smooth, almost buttery; a bit of heat but not too much.
09/14/2020
Alex S.

United States
Love this oil!
It adds a natural spice to basically anything and does not taste as artificial as your regular spicy sauce. Highly recommend and will definitely buy more!
09/10/2020
Barbara I.

United States
Sooooooo Good!!!!!!
Delicious bright firey oil. Excellent quality. Also a big fan of your pumpkin oil